The practice of meditation takes my mind to a quiet place where the chatter and din cease and clarity enters.
When capturing an image, I try to practice meditation, waiting patiently for the perfect instance to trigger the shutter release and permanently affix a digital representation of an instance in time.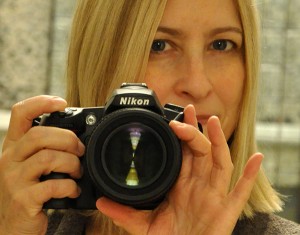 My art, when creating through a lens is about macro detail. More is observed when walking than when biking and more when biking than driving …and so on. Photography can encompass any subject matter. Whether it is a desk top as perceived by Sophe Calle, the photos of a modern, angular home as it relates to Lewis Baltz or the inspiration of a Richard Prince photograph at the Chicago Botanic Garden that becomes backdrop to a floral arrangement; for me, photography offers an opportunity to see the detailed world as subject matter to interact within a frame.
Photography steps in and out of my life periodically. I'd like to say that from the first moment I picked up a camera as an adolescent, I never put it down, but that would be an untruth. But, I always feel passionate about photography. Even when I do not have a camera in tow, I am thinking about that perfect shot, considering lighting, composition and unusual subject matter.
Some of my favorite photographers:

Join in the conversation on Facebook…
facebook.com/AlisaLandmanPhotography