Painting is a creative form of meditation that quiets my mind, a place where chatter and din cease, and clarity enters.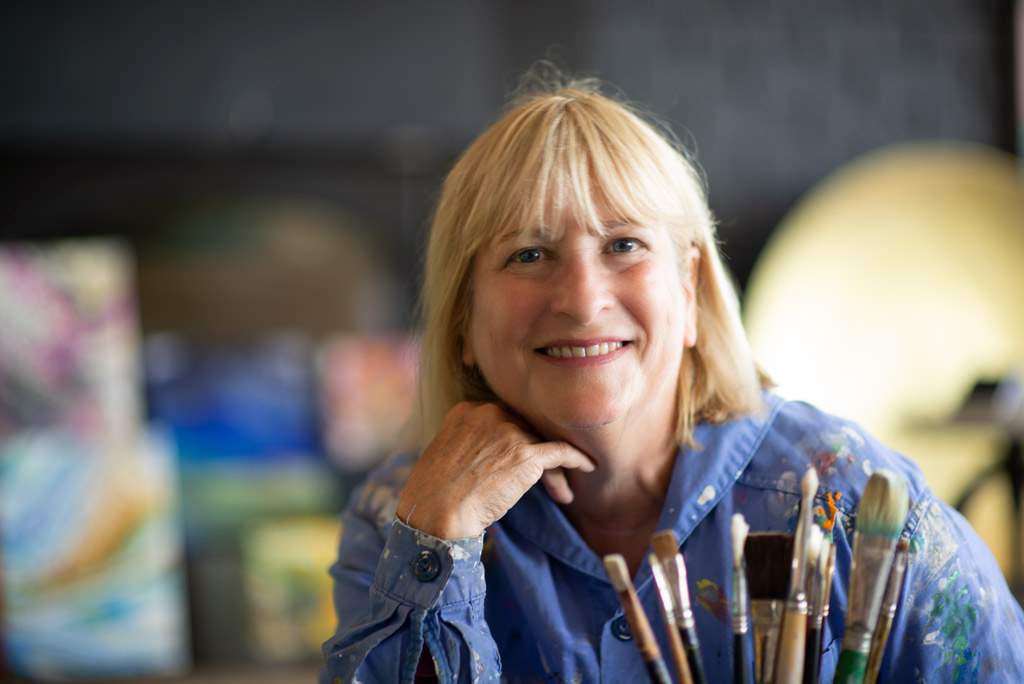 The first time I picked up a paint brush, other than home maintenance, was in the mid 90s. A friend gave me a magazine photo of an early Kandinsky titled, The Blue Mountain (Der Blaue Berg). I decided I would try to reproduce it. After all, imitation is the sincerest form of flattery, as they say. I gathered up a canvas, paints, and brushes and commenced. Time completely stopped. I painted well into the wee morning hours. Painting became a meditative process for me. That first painting still hangs in my home today.
As a child, I watched my multi-talented mother paint, decorate, make jewelry, and even create architectural designs. As a young teen, when we gutted and rehabbed an 1879 Victorian, limestone, row house in Chicago, I had a front row seat to every one of her artistic decisions. They followed one basic rule, decorate a room around a piece of art. Little did I know that my adult life would follow that same pattern… buying a home that was in shambles and creating beauty, then on to the next, all while working as a special education teacher for 28 years. A close friend says that I'm not happy unless there is sawdust in my hair… Now, it includes paint under my fingernails.
Thanks to paying close attention to my mother's many talents, I believe I inherited her artist eye. At home with Mom, everything followed the Bauhaus aesthetic: form follows function. In 2015, after the paint had barely dried from my last home renovation in Highland Park, Illinois, I left the profession of teaching and moved to Door County, Wisconsin. Of course, I tool up renovating yet another home, two apartments and an adjacent, small, vacation rental cottage. With that behind me for the most part, aside from the gardening and landscaping, I return once again to my studio to paint. For me, painting flows from a place of joy.
Some of my favorite artists include: