The Hardy Gallery Annual Mosaic is installed and ready for viewing.
Collection Invitational Exhibition is from July 16 – August 28, 2022. At the conclusion of the exhibit, the mosaic is deconstructed and the works of art are mailed directly to patrons who blind purchased a canvas. The public is invited to purchase a canvas throughout the duration of the exhibit. A simple donation of $30 will buy one 6-inch by 6-inch original artwork as well as cover the cost of shipping the work – a price that the Hardy Gallery hopes is within everyone's means.
The exciting part of this process is not knowing which canvas you will receive! All sales from the donated canvases will benefit the non-profit Hardy Gallery, a public charity.
Here is Alisa Landman's submission…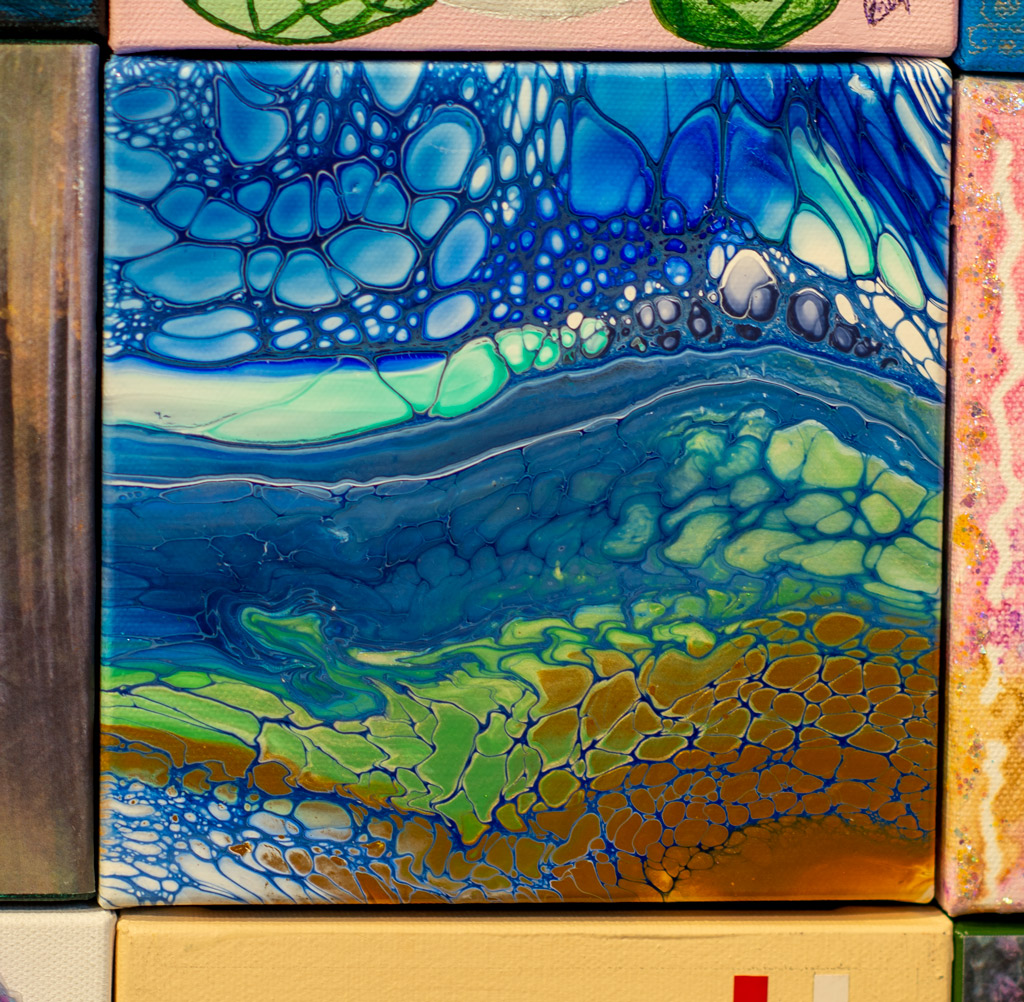 Gallery:
3083 Anderson Lane
Ephraim, WI 54211
(In-Season) Monday – Saturday 10 am-5 pm, Sunday, 12-5 pm. Free Admission. Face Mask Encouraged.